Will you be at PML 2022?
If you are looking to achieve more goals, replace antiquated software systems, or just learn what is available in the market, stop by our booth at PML 2022.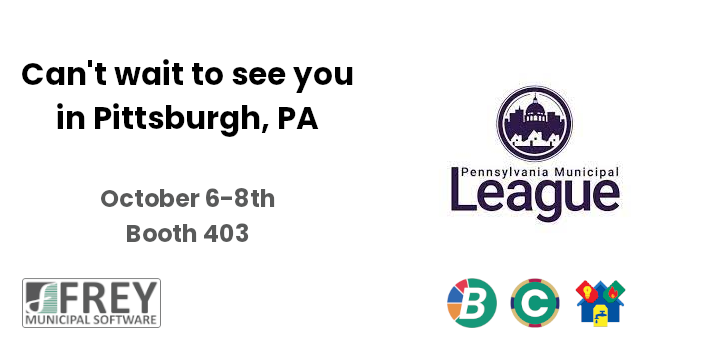 Frey Municipal Software will be attending & exhibiting during the PML 2022 conference on from October 6 - 8th at the Omni William Penn Hotel in Pittsburgh, PA. We are always looking forward to learn more from municipal leaders.
Our Fund Accounting, Payroll, and Utility Billing solutions provide a broad range of features. Whether you are looking to improve your budget planning, host your W2's online for employees, or enhance your work order process, FMS can help you deliver.
If you are in the market for new software, or just want to see what is new, we would love to talk. Click the button below to talk to us ahead of the conference or plan to stop by booth 403.