LIHWAP could help your community
A first for water, the Federal Government has launched the LIHWAP program to help those in need with their water and wastewater bills.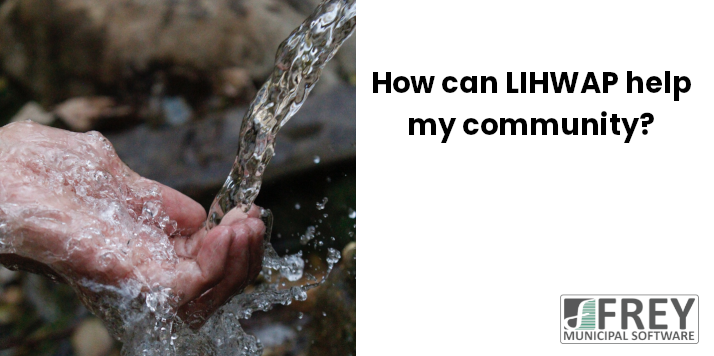 Federal Government provides water assistance to those in need
For the first time ever, the Federal Government has launched a Water Assistance Program. This assistance comes at a time when more than 40% of Americans are struggling to pay their bills. Low-income homes will now have assistance with paying their water or wastewater bills.
The Low Income Household Water Assistance Program (LIHWAP) provides funds to assist with water and wastewater bills for 49 states, the District of Columbia, the Commonwealth of Puerto Rico, U.S. Territories, and tribes and tribal organizations. Over $1.1 billion dollars has been allocated for LIHWAP.
Who does LIHWAP help?
There are three support categories for these funds, homes that are already disconnected, homes at risk of being disconnected, and homes that need assistance with their current bill. Homes that are currently disconnected and ones that are at risk of being disconnected are being prioritized. Homes that need assistance with their current bill are set up with rate reductions that will cover partial or the full amount of the bill.
💡
Disconnected homes, at risk of being disconnected, and homes that need assistance with current bills are eligible for LIHWAP funds
There are many programs that already have automatic eligibility for LIHWAP benefits. These programs include: Low-Income Home Energy Assistance Program, Temporary Asssistance for Needy Families (TANF), Supplemental Nutrition Assistance Program (SNAP), Means-Tested Veterans Programs, and Supplemental Security Income (SSI).
How can Frey Municipal Software help?
At FMS, we are always trying to assist our clients in streamlining their operation. Any payment assistance program, no matter if it is state or federally backed, can add additional record keeping and clerical work. This can be streamlined with the Payment Assistance module for CUBIC.
With Payment Assistance module, you will be able to manage receipts, reversals, refunds, and transfers, apply assistance, and view journal reporting tied to any payment assistance program you are working with. You can guarantee integrity when using this module.
If you would like to learn more about how Payment Assistance can help manage LIHWAP provided funds and any other payment assistance programs for your Utility customers accounts, click the button below or reach out to the sales team at FMS.