Make payment assistance a breeze!
Does your jurisdiction offer assistance programs? Payment assistance makes it easy.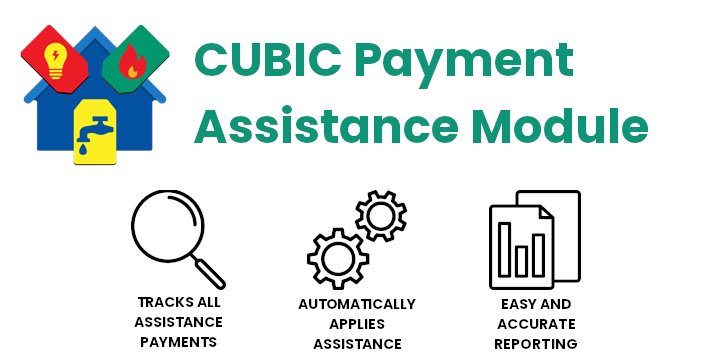 Many utilities have customers that require help in paying their utility bills. Properly managing the funds provided by the various assistance programs can be a tedious task.  CUBIC now offers just the solution, the Payment Assistance Module.
This module will automate the management of funds received from the various programs which offer utility subsidies for your customers.  These programs are wonderful for the utility customers but can cause a burden for the utility trying to keep track of all the rules for these types of payments.  Properly managing the assistance funds also involves some complex accounting maneuvers. Clean accurate reporting of all related activity and balances is a must and the Payment Assistance module ensures the integrity of the process.
The Payment Assistance Module processes include receipts, reversals, applied assistance, refunds, transfers, and journal reporting.  This module makes it as easy as selecting the customer, entering the amount of the payment assistance received, selecting the pay type, selecting which  service the assistance should be applied towards, and printing a receipt for the payment received.  This can be done automatically during a billing or adjustment process or entered manually by the user at any time.  A Payment Assistance Journal reports on all activity associated with the money going into and out of Payment Assistance balances.
The Payment Assistance Module fully automates what otherwise would be a very cumbersome and tedious process.