We're looking forward to the ILMCT conference!
FMS has a lot to offer organizations looking to improve their operation with software.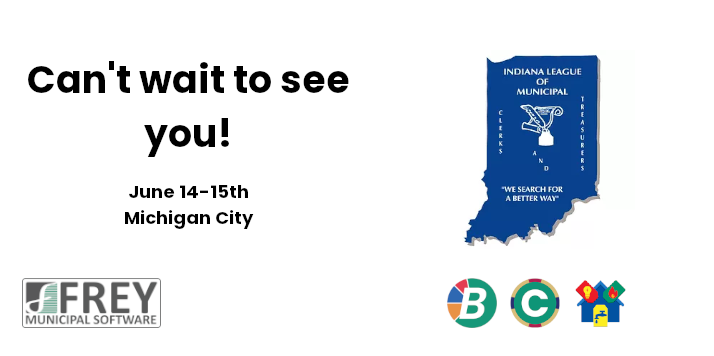 Frey Municipal Software will be attending & exhibiting during the ILMCT conference on from June 14-15th in Michigan City. We can't wait to learn about how you're building your community and if there's anything we can do to help.
Our Fund Accounting, Payroll, and Utility Billing solutions (BUCS, CHIPS, CUBIC) provide a broad range of features. Some of them, like our interface with the IN Gateway or INPRS systems, were made to improve some of the unique challenges you may be facing in Indiana.
If you're in the market for software, or just want to see what's new on the market, we'd love to talk. Click the button below to talk to us ahead of the conference or plan to stop by out booth in Michigan City.