We can't wait to see you at the ORWA conference
See what CUBIC has to offer at the upcoming ORWA conference!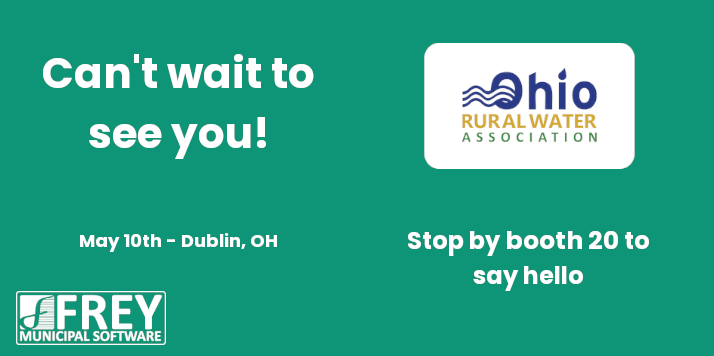 Frey Municipal Software will be attending & exhibiting during the ORWA conference on May 10th. We can't wait to learn about how you're building your community and if there's anything we can do to help.
CUBIC, our utility billing solution, provides a broad range of features and web services to help your team get the job done. FMS goes the extra mile by providing enhanced customer service and we deliver regular product updates to ensure you have the latest technology driving your daily operations.
If you're in the market for utility billing software, or just want to speak to an expert about a problem you've recently encountered, we'd love to talk. If you'd like to talk prior to the conference click the link below