We will see you in Fort Wayne, IN
Stop by our booth and learn how over 50 years of experience in the Municipal sector can help achieve your long term goals.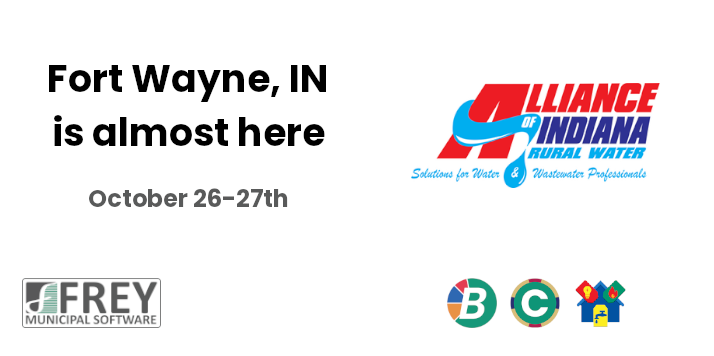 Frey Municipal Software will be attending & exhibiting during the AIRW 2022 Fall Conference from October 26 - 27th at the Grand Wayne Convention Center in Fort Wayne, IN at booth 26. We are looking forward to learning more from municipal leaders of Indiana.
Our Utility Billing solutions provide a broad range of features. Whether you are looking to enhance your work order process, provide an improved online Utility bill payment portal for customers, or streamline your bill generation process, FMS can help you deliver.
If you are in the market for new software, or just want to see what is new, we would love to talk. Click the button below to talk to us ahead of the conference or plan to stop by our booth.