New Castle Utilities, IN trusts FMS
Read why New Castle Utilities chose FMS as their Utility Software provider!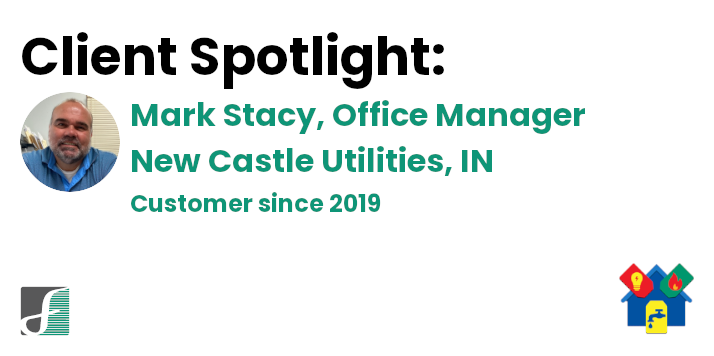 The City of New Castle is the county seat for Henry County in Indiana.  The city is located on the Big Blue River east-northeast of Indianapolis.  New Castle is home to the largest high school gymnasium in the world, New Castle Fieldhouse.  New Castle was mapped in 1823 and was named for the city of New Castle in Kentucky.
Mark Stacy, a retired Deputy Chief of Police, is the Utilities Office Manager for New Castle.  The city services 8000 customers using FREY Municipal Software's CUBIC Utility Billing Software.  The city bills water, wastewater, stormwater, fire protection, and garbage.
The city became a FMS user 3 years ago.  When asked why the city chose FMS for their utility billing software, Mark told us it was due to the ease of use and the flexibility of the program.  Mark praised CUBIC for the ease of being able to find information quickly and easily which makes his job easier.
Mark was asked what he liked best about FREY Municipal Software.  His reply was the customer service along with FMS's willingness to listen to the customer's needs.
Thanks for the kind words, Mark. We are glad you are part of the FMS family.