We are excited for KRWA 2022!
Is your Utility Operation running efficiently? Learn how the team at FMS helps other municipalities provide great service with CUBIC.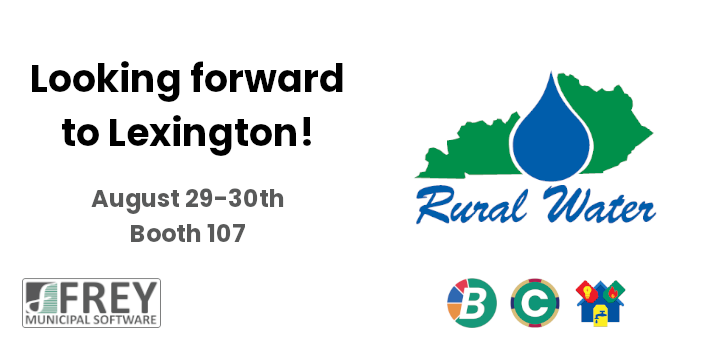 Frey Municipal Software will be attending & exhibiting during the KRWA 2022 conference on from August 29th - 30th at the Central Bank Center in Lexington Kentucky. We are eager to learn more about your operation and how our software may be able to help streamline your operation.
Our Utility Billing solution provide a broad range of features. Whether you are looking to improve your work order creation process or provide online payments, FMS can help you achieve your goals and enrich your community.
If you are in the market for new Utility Billing Software, or just want to see what is new, we would love to talk. Click the button below to talk to us ahead of the conference or plan to stop by booth 107.