CHIPS Web Services Module for municipal software
How can the web services module help your municipality?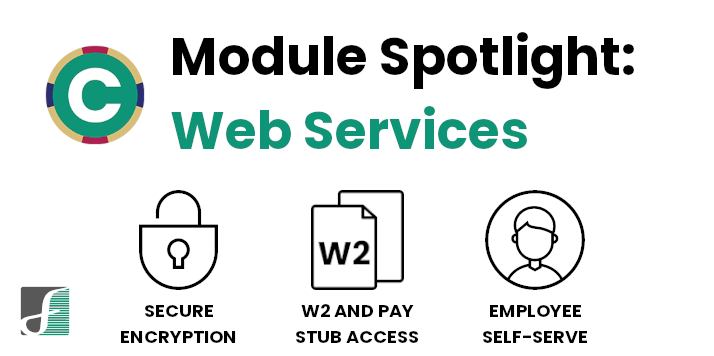 The CHIPS 17.0 Release included an impressive overhaul of the "Web Services" Module. Both the implementation process and employer service experience has been enhanced. Web Services continues to be the most sought after enhancement to the CHIPS Payroll System.  This module enables employers to provide employees 24/7 access up to 5 years of pay stubs and W-2 forms via the web.  Secure AES-256 bit encrypted data transfer technology is utilized and remote data hosting services are provided by FREY Municipal Software providing a secure easy-to-implement service your employees will love.
This module also supports your company's 'green' initiative by eliminating the need to print, stuff and distribute direct deposit stubs to your employees each pay period. Employees create a user name and password to log-in to the CHIPS Payroll Online Services to gain access to their payroll records.
Set up is easy with most options and fields located on the CHIPS Web Services Preferences tab. Recent enhancements include the addition of date and time stamping of database generation, database transferred date and W-2 transfer to simplify administration of the service.
If this feature sounds like something you would like to add to your CHIPS system, contact Frey Municipal Software and we will be glad to get the ball rolling!