CHIPS Time Clock Interface for your municipal software
How can the Time Clock Interface module help your municipality become more efficient?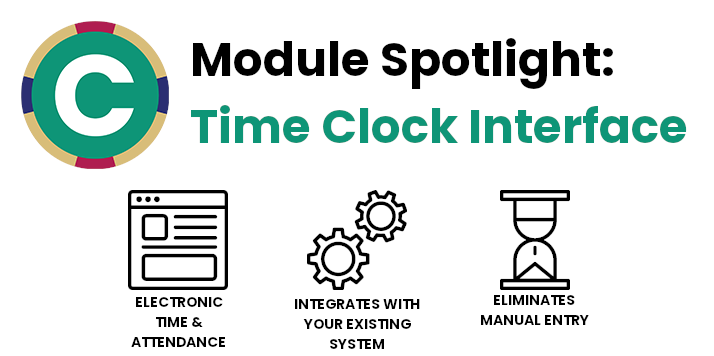 This spotlight shines on the Time Clock Module. This module provides an interface between your time clock system and CHIPS.
Not only will you be able to import your data from third party systems, but you'll increase efficiency & accuracy as well. Just think of the time you'll save eliminating the manual data entry! Reports are also quick to generate.
CHIPS has been interfaced with numerous time clock systems to date. Some examples are KRONOS Workforce Ready, Time Force, HR Employee Manager, and EmpowerTime.
Don't see your time clock system? Don't worry, FMS offers customization of the interface's file layout to match your chosen third party attendance system.
If this module duo sounds like a tool that would benefit your operation, send us an email by clicking the button bellow.