BUCS 22 Tips & Tricks for Fund Accounting
The Support Technicians are back with tips to help you get the most out of BUCS.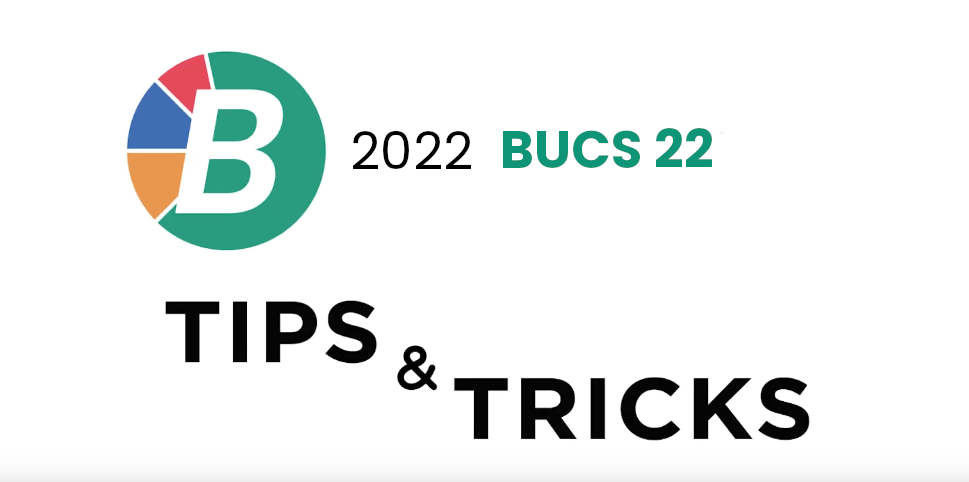 Our support team is back with more ways to help you get the most out of BUCS.
---
By Adam Best
A/R Invoice E-Mail: Sending an A/R Invoice E-mail has always been sent with High Importance. In BUCS 22.0, there is now an option in System Controls to select if you want to send A/R invoices with standard or importance. On the A/R tab, press the Invoice Format button. On the New Statement Format tab,  select the Invoice E-Mail Information button. By the BCC Address line is a check box for High Importance. Users have the option to check the High Importance box. This would be useful if A/R customer invoices are sent regularly and there is no longer a need to send the A/R invoice e-mails with High Importance.
A/R Customer Labels: In BUCS 22.0, a customer that has the A/R module can select which customers to print labels for. To get to this screen, go to Receivables – Customers – Labels. The Number of Labels Selected is now at the bottom of the Select Labels to Print screen. The user can either Select All or individually select which labels they wish to  print.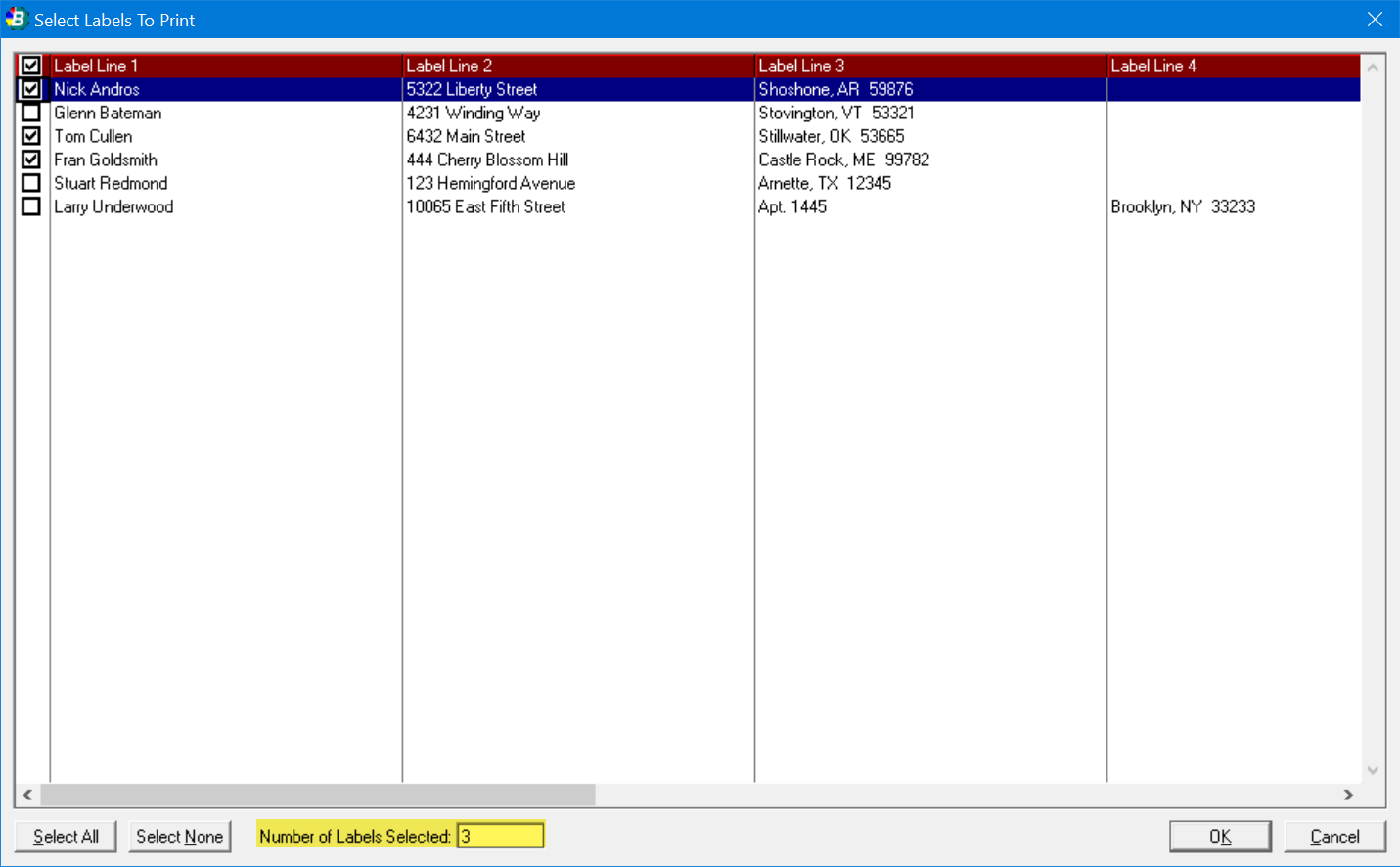 ---
By Dean Eldridge
Source Document:  A new option is now available when viewing the Source Document that allows it to be sent to Excel.  This option is available to users who have the Data Dictionary Module and Excel installed on their computer.  A few example locations of where the Source Document option is available include the Postings screen within Chart of Accounts, the Posting Analysis View option, and the Cash Receipts History.  Once selected, the Source Document is sent to Excel.
Check Reconciliation:  For Unclaimed Checks, an additional window will display when marking the check with the Unclaimed status.  This window will allow for a comment to be entered for the selected transaction. This would be useful to note why the check is being marked as Unclaimed as well as any information that might be useful for referencing it in the future.  This is a 256-character field like the check void comment field.
---
By Mike Emmerich
Fee Receipt Posting:  A "Retain Record ID" option has been added which when selected will retain its value so the same Record ID can be used for the next fee receipt that is to be posted.  An example for this would be the Record ID of AMBULANCE. If there are multiple runs during the day but each run needs to be entered as separate receipts and names.
Fee Receipts: Anything put in the Name field when posting Fee Receipts will now appear in the Vendor Name field on Reports and Screens.  The changes include the following locations:  Chart of Accounts Posting screens,  Future Period Trial Balance reports, Trial Balance reports, Posting Analysis Edit Description screens, Posting analysis Print reports, Posting Analysis View screens, Posting Journal Purge/Archive reports and the Projects screens.
---
By John Milleck
Electronic Payments: When updating Electronic Payments in the BUCS 22.0 Release, an Electronic Payment Number Range is available on the screen. This range allows the user to enter in a specific number range in order to update only the selected Electronic Payments.
Registers: In BUCS 22.0, the Check Register, ACH Register, and Electronic Payment Register can be sent to Excel. The Funds Availability Report will automatically be sent to Excel in a separate spreadsheet as well when any of these registers are sent to Excel. Now, when running these registers, a Report Date or Subtitle can be used. For the Excel option to be enabled, the user must have the Data Dictionary Module and have Excel installed on their computer.
---
By Nelson Strietmann
Batch Posting: When printing the Batch Report in Batch Posting, an options window is now displayed that includes ranges for the month/year, posting date, program, initials, and account number. The ability to assign a report date or subtitle is now available as well.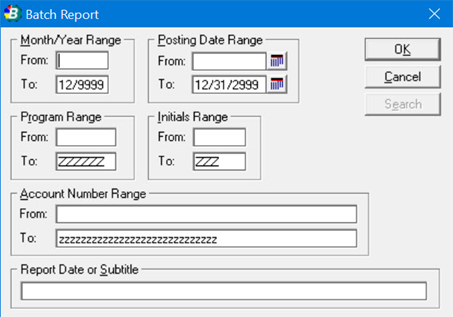 Paid Invoices: When viewing a Paid Invoice in Paid Invoice View, for users who have Fixed Assets module, there is a new Fixed Assets button that gives the user the ability to add that paid invoice to Fixed Asset and/or access Fixed Asset Maintenance. When adding a Fixed Asset, the applicable information from the Paid Invoice will be carried over to the Asset. This works the same way that the Fixed Asset button works in Invoice Processing.