Easy Paperless Bill Pay
Paperless vendor bill pay has never been easier.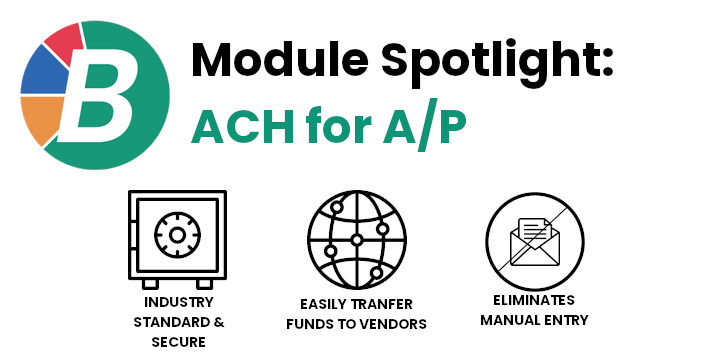 Are you looking for an easier way to pay your vendors and be a 'greener' company at the same time? If so, you should consider ACH for Account Payables in BUCS. ACH (Automated Clearing House) is an industry standard system for making electronic fund transfers through your banking institution using BUCS.
This module allows you to designate a vendor to be paid via ACH. By using ACH, the funds are transmitted more quickly than a check allowing the vendor to be paid sooner and saving you from printing and mailing a check. A file is created in BUCS which the user will then transmit to the bank. BUCS will even generate an e-mail (POP3 e-mail required) that will be sent to each vendor notifying them of the impending payment.
BUCS has many modules that make it the top accounting software for governments. If this module sounds like a good fit for you, click the button below to get in touch or reach out directly to a member of the FMS team!