No email, no problem! Frey can create your BUCS notification email address 📧
Notify your vendors of ACH payments by utilizing an FMS setup POP3 email.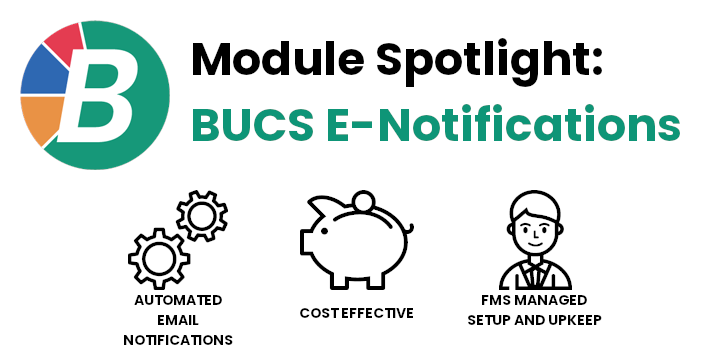 BUCS Fund Accounting E-Notifications – ACH for Accounts Payable in BUCS provides an option to generate and send notifications to your vendors you pay electronically via ACH.  The e-notifications provide a vendor with notice and complete details of a payment being sent through BUCS.
Problem:  Not all BUCS users have or have access to a POP3 e-mail account which is required to set up the e-notification feature.
Solution:  FMS has an independent POP3 e-mail server for our clients and can offer POP3 accounts directly to any client which would like an easy resolution to the POP3 account requirement.
Cost is a nominal $49.95/year and can simply be added to your existing annual support and maintenance agreement.  POP3 accounts are also available for CHIPS & CUBIC e-notifications/e-billing feature support!  Contact Sales at 800.659.3739 to add this tool to your BUCS Fund Accounting Software today!

Fund Accounting, Payroll, and Utility Billing Software
Learn more about the suite of products FMS has to supercharge your office.
Learn more