BUCS Data Dictionary for your fund accounting software
How can the data dictionary module help your municipality?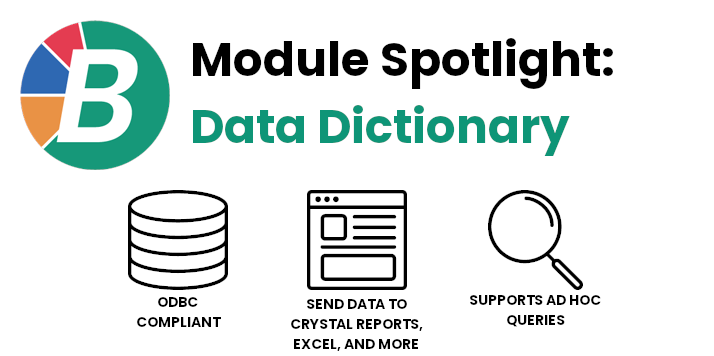 The Data Dictionary module along with AcuXDBC gateway provides a user friendly method to unlock the true value of your BUCS database. This powerful module enables your operation to design custom reports using Crystal Reports and execute file transfers to other systems.
The Data Dictionary module is an organized catalogue of all data that is held within a database. Without this module, the end user of a software application is unable to identify or locate the information stored in the system.
AcuXDBC is an ODBC gateway product. ODBC is an acronym for Open Data Base Connectivity. This standardized interface enables access to the BUCS database. All of the Frey Municipal Software applications are ODBC compliant. Some other examples of well-known ODBC compliant software products are Microsoft Word®, Excel, and Access along with SAP Crystal Reports.
With this module, you can merge your Frey application data with templates for all your forms and commonly used correspondence. This also enables the user to perform their own database queries using MS Excel, Crystal Reports, etc.
If this module sounds like a tool that would benefit your operation, send us an email by clicking the button bellow.